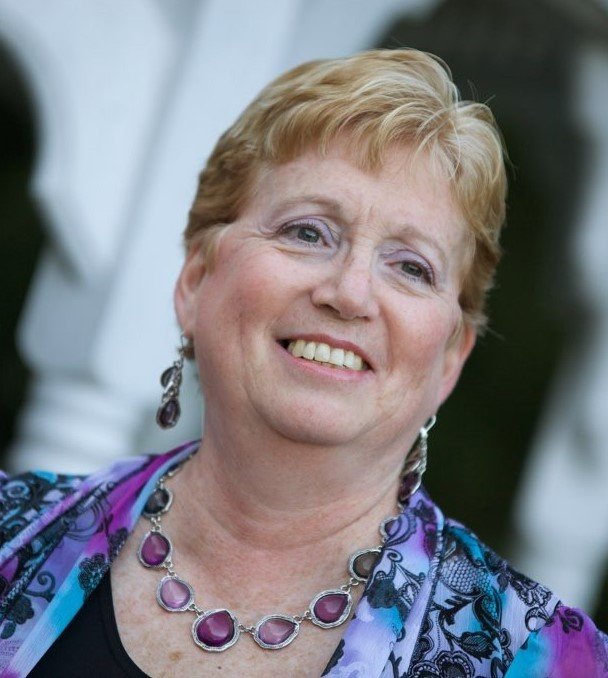 Obituary of Deborah "Mary" Temple
Deborah Mary Temple nee Brockway peacefully left this life to begin her eternal adventure on Monday August 17th 2020 after a battle with Multiple System Atrophy. Born on June 6 1954 in Jersey City NJ she is survived by her beloved husband Samuel Temple and the greatest joys of her life her two daughters, Allison Mary Temple, Elizabeth Grace Temple, and grandson Hunter who affectionately called her Sunshine. Survived by her mother Mary Patricia Brockway and predeceased by her biological father John Ensor. Preceded in death by her loving brothers Michael A Brockway (Beth), Mark J Brockway (Jennifer) and sister Sharon Reynaga. Mary is also survived by her dear sisters Cindy Herrmann (Mark), Kathy Bridge (John) , and Annie Schwallenberg (late Samuel). as well as numerous nieces and nephews. She grew up in Fair Lawn NJ and met the love of her life Samuel Temple while working as a systems analyst at Marcus Jewelers in Rutherford, NJ. Six months later they married ( April of 1984 )and relocated to Pennsauken NJ where she went on to raise her family and to graduate with honors from Camden County Community College with a degree in Health Information Technology, then had a successful career as a Medical Coder at Cooper University Hospital until her retirement. In her younger years she enjoyed bowling on a league and just for fun. While not known for her culinary skills , she did make amazing soups and meat loafs, as well as reservations at wonderful eateries. Mary thought life should be filled with memories and fun, and she enjoyed planning adventures for her family at the Jersey Shore, and an assortment of places thru out the northeast. . She had a knack for finding things to do wherever they were. As long as everyone was together she was happy. Her most joyous times were spent with her family and friends, enjoying games, movies and holidays all filled with laughter and love. A celebration of her life will be planned at a later date. In lieu of flowers the family is requesting that donations in her name be made to the charity of your choice.
Share Your Memory of
Deborah "Mary"