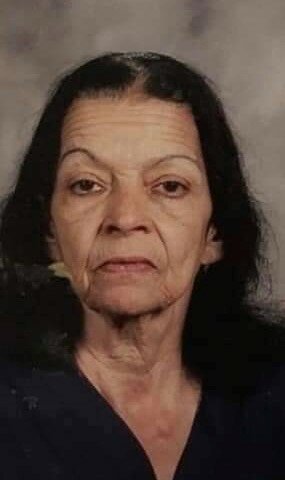 Obituary of Francine C. Busbee
Francine C. Busbee (nee Riley), age 84 years of Camden, passed away peacefully at home surrounded by her loving family on October 28, 2021.
Devoted mother of Maurice Busbee, Sr. (Terese), Sheila Busbee, Vanessa Brooks (Kenneth), Anthony Busbee, Dawn Busbee (Barry), April Busbee (Garin), Tracey Jackson (Dennis) and the late Vincent Busbee. Loving grandmother of 20 and great grandmother of 22. Predeceased by her parents, Lawrence Riley and Vilet Villepiana, her brother Rudolph and two sisters Romana and Audrey. Also survive by many loving nieces, nephews, a son she adopted over the years Joseph Edwards and a great best friend Paula Barros.
Reflecting back on Franny's early days she was a pistol packing momma. Running and writing numbers, selling dinners and putting some time in at the phone company Bell Atlantic to support her 5 young children.
For fun Franny like to hang out with her sisters in Delair at the Dudrop. Hitting Atlantic City, stopping by the casino or attending a great cabaret. Spades was her game, Friday and Saturday's family knew Franny's house was the place to be. Backyard BBQ's on Marlton pike was her summertime fun.
Prior to retirement, Francine worked as a lunch aide for over 25 years with the Camden Board of Education until her retirement in 2014. Over the years at Cramer school Francine had touched the lives of so many children that grew into adults and would say "OMG! You're related to Ms. Busbee" "I love Ms. Busbee she is the best".
Franny was like a magnet, she drew people to her by cooking a great meal. Over the years she got the name "BIG MOMMA". Franny always keep her arms open, ears listening and gave great advice ending the conversation with "MARK MY WORDS".
Franny always had an open door for family and friends and provided what she could for the ones she loved, even if Franny did not have it to give. Franny would always say "try to help someone in need because that may be you one day you never know". Franny was famous for offering a great cup of coffee or a bite to eat to anyone who came to the house. Franny left the mark on all of her grands and great grands starting them out as babies with sips of coffee, it was a must.
Francine enjoyed listening to the new music with the grands and she loved Cardi B, TI Ice tee, Snoop Dog just to name a few. Francine watched the reality TV shows with her Que bug, Lazie, Mazie, Boy Boy, Meaty mouse and Bumpy and boy ole boy she had her opinion about it all the debate was on. Over the last few years Franny barley slept, she would be playing solitaire on her tablet, watching Facebook or yelling at Dawn.
Franny always cherished her time spent with her family and would always say "all I got is my kids and my family and that's all I need"
Relatives and friends are invited to the Visitation and Funeral on Monday, November 8, 2021 from 9-11 AM at the Falco/Caruso & Leonard Pennsauken Funeral Home, 6600 N. Browning Road, where a Funeral Service will be held 11 AM. Entombment will follow at Sunset Memorial Park in Pennsauken.
Visitation at Funeral Home
9:00 am - 11:00 am
Monday, November 8, 2021
Falco/Caruso & Leonard Funeral Home
6600 Browning Rd.
Pennsauken, New Jersey, United States
Funeral Service
11:00 am
Monday, November 8, 2021
Falco/Caruso & Leonard Funeral Home
6600 Browning Rd.
Pennsauken, New Jersey, United States
Final Resting Place
12:30 pm
Monday, November 8, 2021
Sunset Memorial Park
Union Road
Pennsauken, New Jersey, United States
Share Your Memory of
Francine