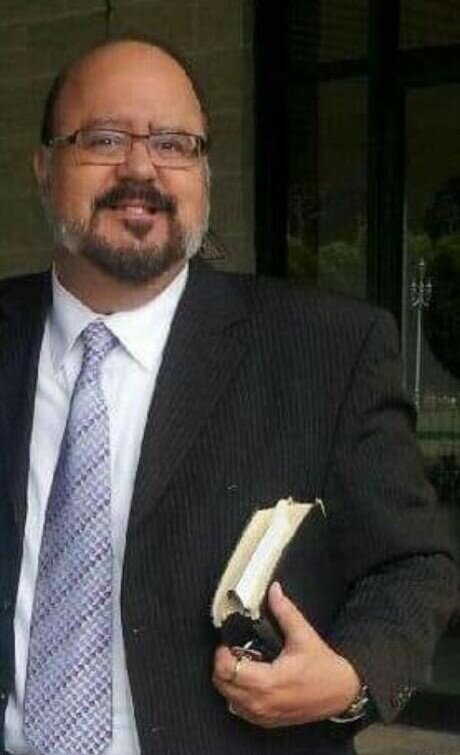 Obituary of Edwin A Martinez
Edwin A Martinez of Cherry Hill, passed away peacefully on December 28, 2021 at 67 years.
Edwin Antonio Martinez was born on July 8, 1954 to the late Carmen Martinez and the late Jesus Martinez at Cooper Hospital in Camden, New Jersey. Edwin was the oldest sibling. His sister Ilia Margarita Martinez passed away at the early age of 10 months old.
Edwin grew up in Camden, New Jersey. He married the love of his life, Elizabeth Martinez, on July 7, 1973. Together they had three children, Jessica Martinez (Gabriel Colon), Edwin Martinez Jr., and Alexandra Martinez (Josue Medina). He also had the apple of his eyes, his granddaughter, Jazlyne Colon and loving companion "Jade". Dear brother in law of Mirta (Steve), Yvette (Enrique), Johnnie, Danny (Maria), William, Wanda "his favorite baby sister." Caring nephew to Luis Acosta (Rosa); Also survived by many loving nieces, nephews, cousins, church members as well as special cousins Willie Hernandez and Andy Hernandez.
Edwin was a devoted father, uncle, friend, but also dedicated his life as a Pastor to his church family and those who came to know him as Reverend.
He graduated from The Spanish Eastern Bible Institute of Assembly of God on June 24, 1978. He was later ordained as Minister to the Ministry on July 13, 1984. Edwin during his time pastored two churches, one in Landsdale, PA and until God called him home to Door of Salvation in Camden, New Jersey. His ministry took him to preach in different activities. He was an evangelist and was a teacher. Edwin also worked as a planning aide for the city of Camden for 23 years.
Edwin loved music and often played the bass in church to praise the Lord with members of the congregation. He enjoyed bringing the word and teaching to the congregation every Sunday. This was his passion and joy. He was an avid 76ers basketball fan. Edwin also was an avid collector of model cars and had a love for classic cars.
He will be greatly missed by his wife, children, granddaughter, family, friends, and all who loved him. Family was everything for Edwin, he enjoyed family gatherings and family trips especially with his only granddaughter Jazzy.
The family would like to thank everyone for their prayers during his illness and for the outpour of love and care during this most difficult time.
Relatives & Friends are invited to the Visitation & Funeral on Friday, January 7th from 6 to 8 PM and Saturday, January 8th 9:30 to 10:30 AM at Falco Caruso & Leonard Funeral Home, 6600 Browning Road in Pennsauken. A Funeral Service will be celebrated Friday night promptly at 7:30 PM.
Interment Bethel Memorial Park in Pennsauken.
Due to the increase in Covid-19 cases in the state, masks will be required indoors at all times.
Share Your Memory of
Edwin