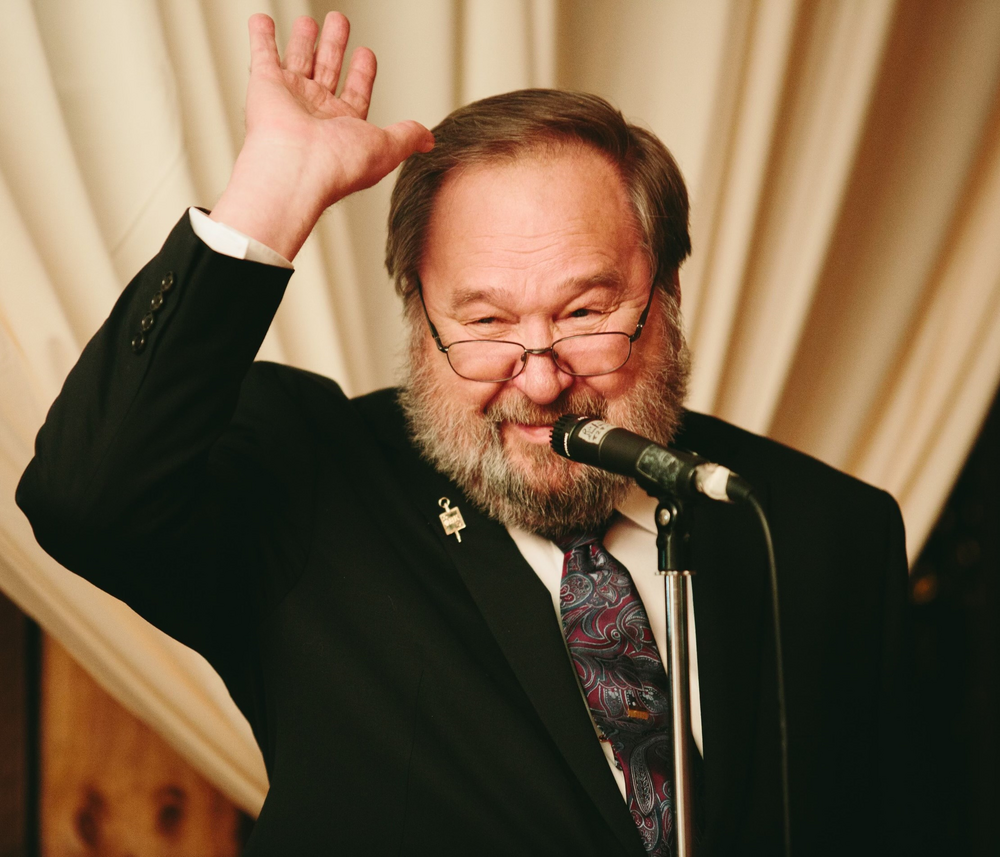 Obituary of Thomas Torok
Tom Torok, 73, a lifelong journalist from Merchantville, NJ, died March 6. 2022, at Virtua/Our Lady of Lourdes Hospital in Camden, NJ, after a short illness. He was a retired projects editor from The New York Times, where he created and managed the paper's data journalism team, which helped the paper win eight Pulitzer Prizes during his 13-year tenure.
Earlier, he was a columnist and reporter for 18 years at The Philadelphia Inquirer, where he was part of four teams that were Pulitzer-Prize finalists, three for the Public Service award, the Pulitzer's highest honor.
He also served in various capacities at five other daily newspapers.
He was an adjunct professor at the Columbia University Graduate School of Journalism for nine years and at Rowan University for three years. Most recently, he was an associate professor at American University of Central Asia in Bishkek, Kyrgyzstan, where he taught investigative reporting.
He lectured at a number of US universities and colleges and to thousands of students and journalists in Eastern Europe and Siberia. He was a member of the supervisory board at the Center for Investigative Reporting in Mykolaiv, Ukraine.
He made numerous presentations at conferences for Investigative Reporters and Editors and the National Institute for Computer-Assisted Reporting.
He attended graduate school as a Danforth Fellow at the University of Colorado, where he gave up a free Ph.D. to pursue a career in journalism, a decision he said he never regretted. He graduated from Florida State University, summa cum laude with honors, Phi Beta Kappa, Phi Kappa Phi and Psi Chi. He attended what was then Miami-Dade Junior College, now Miami-Dade College. There, he was inducted into Phi Theta Kappa, the honor society of the junior college. In 1971, the Miami-Dade faculty nominated him for student of the year. He was tied with another student and lost the distinction by a coin toss.
He was an airman with the US Air Force from 1966 to 1970 and served in Texas, Colorado, Florida, South Korea and Japan. He was the first person in the Air Force to max a proficiency test on the weapons system for the F4 Phantom fighter jet.
He graduated (just barely) in 1966 from Carteret High School in Carteret, NJ, where he held and may still hold the record for riding in a commercial clothes dryer.
He described himself as a "pretty good shot" in pool. He once played against the reigning world champion Steve Mizerak. "He was very friendly and gave me tips to help me shoot the best game of my life," Torok said. "For six seconds I had bragging rights that I was beating a world champion. Then, he proceeded to pound me into the ground."
He also enjoyed cooking and what he called "the health triangle." He'd walk from home to a local brew pub and from there to a local tavern and then from there back home.
Since retiring, he was an usher for the now-defunct Camden Riversharks, a minor-league baseball team; a docent for the National Constitution Center, a guide for the Independence National Historical Park; and, most recently, a docent for the Mutter Museum. There, he enjoyed greeting guests with a smile and a wink and whispering: "I see dead people."
He is survived by his wife Cecelia Lentini Torok; a daughter, Elena Torok of Dallas; a son, Stephen Torok (Sarah Taylor) of Manhattan; a sister, Arlene Geise, of Miami; nieces and a nephew; and a former wife, Lena Maria Cooper, of Fletcher, NC.
Relatives and friends are invited to gather on Saturday, March 12, 2022 from 1-3 PM at the Falco/Caruso & Leonard Pennsauken Funeral Home, 6600 N. Browning Road, where a memorial service will be held at 3 PM. Interment will be private.
In lieu of flowers, the family requests that donations be made to N-Ost, a non-profit investigative journalism organization working in support of their colleagues in Ukraine, at https://www.betterplace.org/en/projects/106590-support-for-journalists-in-ukraine. Please note in the comments section that your donation is in memory of Tom Torok.
Visitation at Funeral Home
1:00 pm - 3:00 pm
Saturday, March 12, 2022
Falco/Caruso & Leonard Funeral Home
6600 Browning Rd.
Pennsauken, New Jersey, United States
Memorial Service
3:00 pm
Saturday, March 12, 2022
Falco/Caruso & Leonard Funeral Home
6600 Browning Rd.
Pennsauken, New Jersey, United States
Share Your Memory of
Thomas